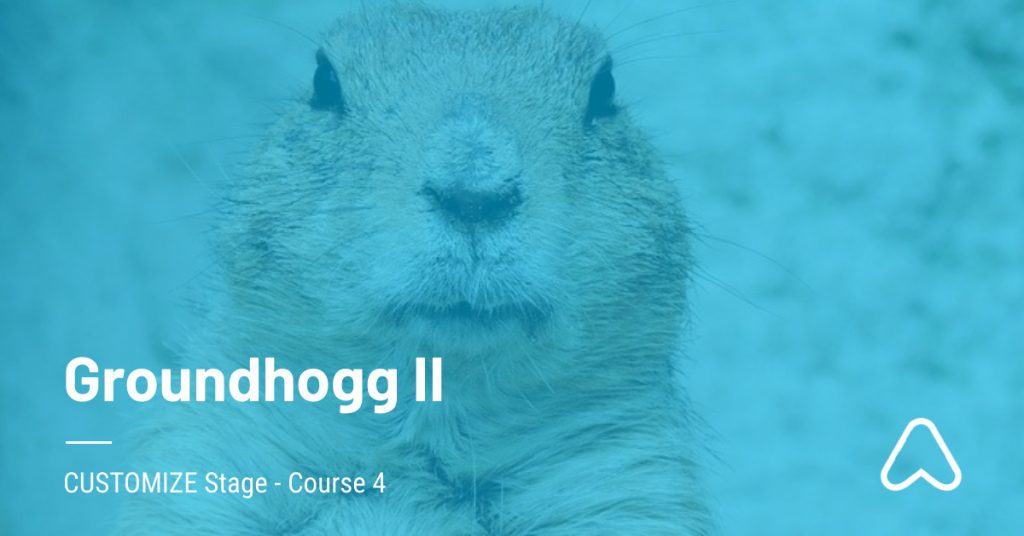 NEW! Just Released May 4/2020 Groundhogg II Training!
Produced by: That Ambitious
Intended audience: Beginner to Intermediate
Veteran digital marketer & certified trainer Paul Tobey introduces his trainees to the world of marketing automation using the Groundhogg PlugIn for WordPress. The training is easy to understand in a step-by-step format on how to install, set up, and use Groundhogg for your marketing automation.
Groundhogg is a marketing automation tool -a WordPress Plugin designed to allow you to
Host your customer data
Segment your lists
Select & customize your audience
Send email, broadcasts, SMS, etc
Automate your communication with your leads and customers
Schedule appointments
PLUS MUCH MORE!
Marketing automation using Groundhogg will allow you to make sure your leads and customers only receive the relevant information they need to help them make better buying decisions.
This 7 part series is broken down into friendly bite-size chunks. It is delivered in a logical order where each piece of knowledge builds onto the next. The trainer delivers the training in an easy guided type visual and audio format. It will help you learn with ease as you consume the new information and adopt it onto your WordPress website.
Tip for Remote Learners:
When you have a dual-screen setup, you can play the video on screen A while you implement it on-screen B. Stop, pause, rewind and replay as often as you need.
How Much Time Should You Set Aside?
You'll need approximately 2 hours of time to complete the training. You can binge-watch it, fast forward, or skip a section. Or consume it in segments.
The trainer designed the course for the beginner to intermediate WordPress users who may be "switching their CRM" and/or are new to marketing automation. He doesn't assume the trainee has "heard it before". He does review some of the basic building blocks for people who may be new to understanding how their tech stack works.
In this Groundhogg Training you will learn:
List of Tools you'll need in addition to Groundhogg to help make your WordPress site into a powerful selling machine.
How to set up Groundhogg for the first time
How to Build a Marketing Funnel in Groundhogg
How to Create and Edit Emails
How to Embed Your Web Forms
How to Import Your List
How to Send Your First Email Broadcast
Check out this excerpt from the training.
Who is it for? Beginner to Intermediate WordPress Users
How long is it? 7 Chunk size videos (total length 2 hours)
How much does the training cost? $49 USD
Where can I buy the training? Go here to purchase.
Purchase Guarantee? Yes. 100% Money Back Guarantee
Is there support? No, however, once you become a That's Ambitious Member, there is direct communication with the trainer.
The bonus:
In these little chunk size videos, you'll also find golden nuggets of inside knowledge that will help you become a better digital marketer.
Outcomes:
You'll have successfully installed your Groundhogg PlugIn
You'll have set up your settings correctly
You'll have set up your first funnel
You'll have imported your list
You'll have sent your first email broadcast
You'll have indeed become a Groundhogger!
About the Trainer
Your lead trainer is no stranger to marketing automation. Paul Tobey has been a successful digital marketer since 2001. Together with his wife, they continue to operate a digital marketing training company since 2014. Paul is an award-winning Infusionsoft Certified Partner and a Groundhogg Certified Partner. For 16 years, Paul has been training companies all over North America (both large and small) boasting thousands of clients in online retail, manufacturing, real estate, financial services, legal services, physicians and clinics, SaaS products, music & entertainment, etc to name but a few. Today, he continues to service a select VIP list in his client portfolio and continues to serve start-ups & small businesses through his bi-weekly That's Ambitious membership program.
Fun Facts About Groundhogg
Groundhogg is rated 5 Stars in the WordPress Repository.
Paul currently has more than twenty delighted clients currently using Groundhogg including Dentists, Therapy Clinics, Event Rental companies, marketing agencies, travel agencies, truck retail, financial companies etc.
Some of his clients assumed the risk of being some of the first "Groundhogg pioneers" to try Groundhogg in the fall of 2018 during its soft launch. Many clients made the switch from competing CRM's and as a result, these small business owners have saved thousands of dollars
It's so much easier to use Groundhogg as it's designed for WordPress. Agencies love it. Clients find it easy to adopt and use.
Testimonial
It has been my pleasure and my privilege to work with [Paul Tobey] in every aspect of marketing my Dental practice and much more. From my very first meetings with Paul Tobey it was clear that their entire team was knowledgeable, caring, experienced and committed to helping me find a path to making my goals for my business come to reality.
TBP knows how to do it all: drawing together a concrete plan, finding and creating the resources needed, experience with media, SEO, and everything else that we all need to market a business for success.
I now consider TBP to be an essential part of the team that I need and that I will continue to draw on to ensure my ongoing success in this competitive world of marketing and customer acquisition/retention.
As well, I should mention that their Groundhogg data mining software and ideas about how to use the information we all have at our fingertips is really revolutionary!
Lastly, I have to mention how impressed I am with the depth of commitment that their entire team has to the success of their clients and creation of your message and your presence in the market.
I was told early on that they would do "whatever it takes" and commit fully to my vision and my success, and they truly did!
The decision to work with TBP has been one of the best of my 40 year career!
Thank you Training Business Pros!
Dr. David Gardner – BSc, DDS